Laura turned 33 and to celebrate, she released 2 shirt designs for $33!
Preorder window was March 2 -March 9, 2023
Friends make the best models!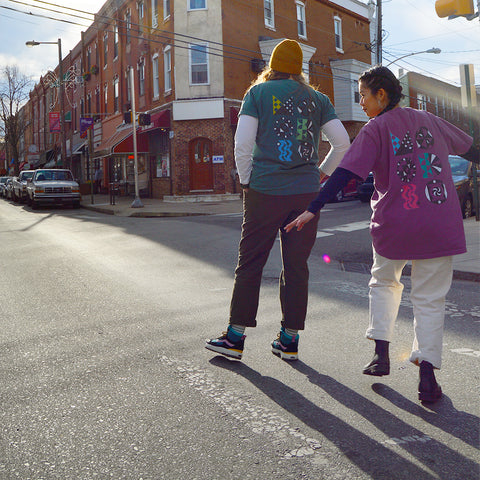 Laura loves shapes, pattern, color, and creating fonts. She took this opportunity to design something fun that would subtly spell out MOODIO.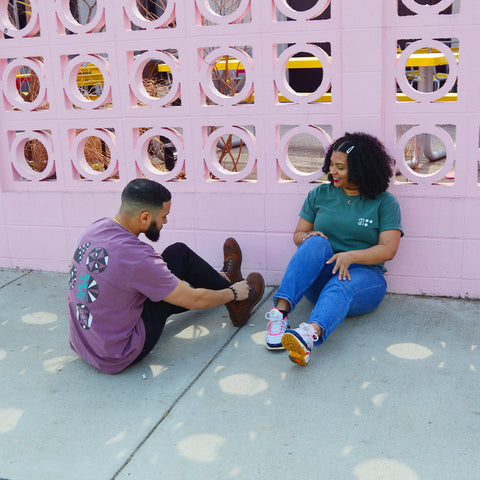 She used her friends as models! It was a 2 day shoot with 2 different friends on each day in 2 different neighborhoods, Fishtown and East Passyunk, and 2 many bar stops.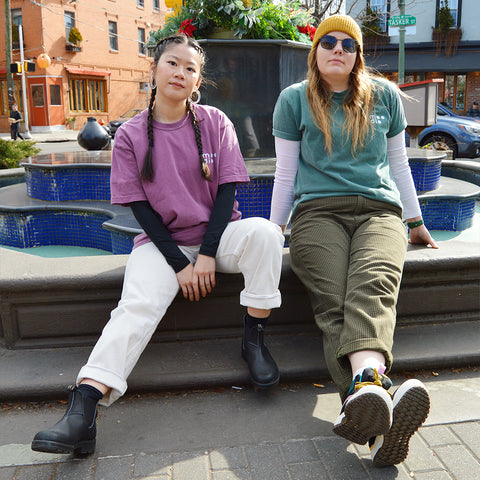 To avoid waste, we made this a preorder window for 8 days. Every day, Moodio posted photos from the shoot on IG.