Art & Eats Garden Party
Saturday, June 17, 1:00pm - 7:00pm
NKCDC Garden, 1825 Frankford Ave, Philadelphia, PA 19125
Free entry
DJ Music & Games
Activities schedule below
Artists, Crafters & Food Vendors
Free Raffles from Local Businesses
Free Produce from Riverwards
Dogs Allowed Leashed
BYOB for Ages 21+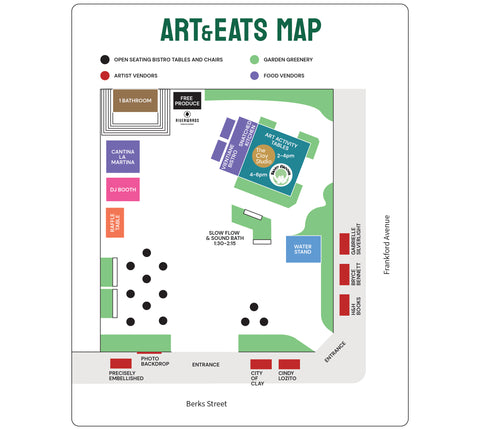 Activities Schedule
All activities are free and can be enjoyed by all ages.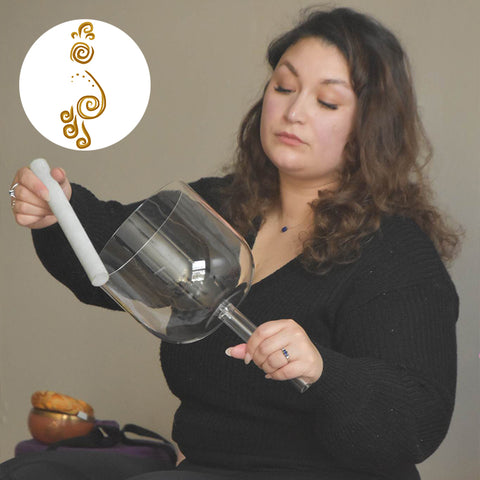 1:30-2:15 Slow flow and sound bowl with Bianca
Kick off the event with some deep breaths and relaxation! Bring your own yoga mat for a good stretch session followed by a rich sound bowl experience.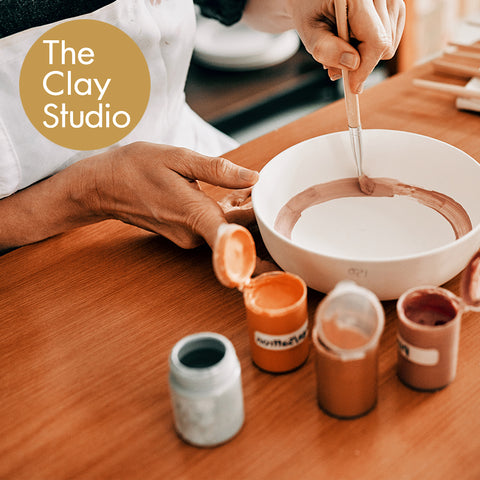 2:00 - 4:00 PM The Clay Studio Pottery Painting
The Clay Studio is hosting a "paint your own" pottery station to customize your own bisque-fired bowls! They will take your information and contact you when the work is fired and ready to pick up from The Clay Studio.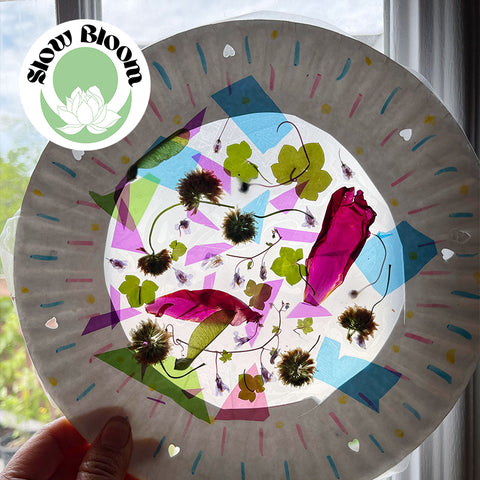 4:00 - 6:00 PM Slow Bloom Floral Suncatchers
Stained glass floral sun catchers are a mixed media art activity that invites you to create art using some natural materials. Little ones will enjoy seeing how the sun glows through their piece of art, but it is also fun for all ages to get creative with their floral patterns and plate adornments.
Wonderful line-up of vendors
Eat food, see handmade crafts, do art activities, explore the community!
Restaurant vendors
Artist vendors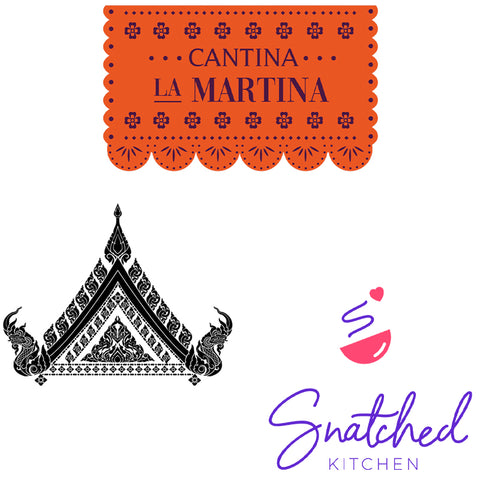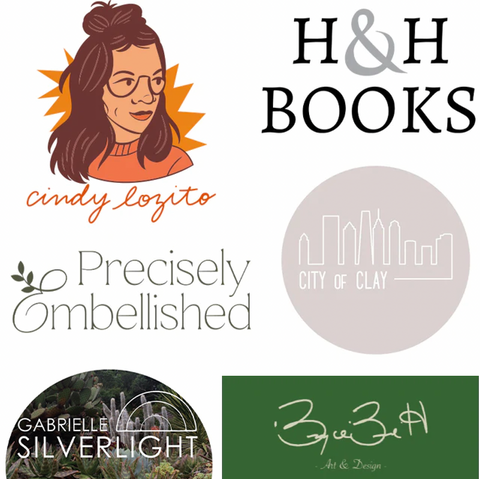 Free Raffles from Local Businesses
NextFab - 3 months membership
Monarch Yoga - 3 classes
Moodio - 2 plant stands and 1 mini cinder block
Snatched Kitchen
- 1 meal prepping class for up to 3 people
Jiggy Coffee - (2) $25 gift cards
Vientiane Bistro - Sunny's Hot Chili Sauce & a $25 gift card


Enjoy art, eats, music, games, and activities among the garden bloom!
History of The Garden Center
In 1997, as part of NKCDC's Open Space Management program, NKCDC transformed the southeast corner of Frankford Avenue and Berks Street from a trash-strewn lot into a plant-filled Garden Center. 
Designed by the Community Design Collaborative, NKCDC staff, and local residents, the Garden center was built in only six weeks by staff, local residents, staff from the Pennsylvania Horticultural Society's Philadelphia Green program, and AmeriCorps members from the National Community and Conservation Corps. 
The Garden Center sparked the sustainability movement in Fishtown and the Riverwards and became a symbol of what communities can achieve through collective action. It was used for gardening supplies and environmental education until 2010, and is now an active event space.